One realization during my postcards $100 From Scratch series is that valuation of postcards is hard. There are many factors that can make or break a vintage postcard. Some factors are obvious: age, condition, and whether it holds any valuable postage stamps. However other factors to consider, things like subject, whether it's a real-photograph postcard (RPPC), country of origin are hard to value without a deep dive into comparables on eBay.
This valuation guide is an attempt to organize all those factors into a graph to easily look up. This valuation guide was solely created for my curiousity, but hope it can serve some purpose for the great, hidden community of deitologists out there.


Factor
Price Impact
Detail
Real-photo postcard
↑↑↑↑↑
This criteria is essential to fetching the highest value for a postcard. It may be a difference of fetching $100+ or $5 when all other factors are the same.
Advertisement postcard
↑↑↑↑↑
In the early days, postcards were sent to advertise a location or event. Highly sought, especially if also a RPPC.
Railroad scene with visible rails
↑↑↑
Railroad scenes are iconic and therefore valuable, especially with visible rails.
China
↑↑↑
China has high demand for topographical vintage postcards with subject. City views and monuments fetch for most. Does not have to be RPPC. Must have correspondance and stamp.
Roadside scenes
↑↑↑
RPPC's with American roadside scenes fetch a premium.
Halloween
↑↑↑
Vintage postcards with Halloween subject, including vintage drawings of bats, witches, and other festive icons is trendy.
Small Town
↑↑↑
Small town postcards are rare compared to tourist desinations and big cities.
Athletic Figures
↑↑↑
Athletic figures and vintage scenes of sports such as baseball or racing is desired.
Sports Scene
↑↑↑
Scenes of active sports being played will be worth a lot, as older RPPC pieces.
Correspondance and Stamp
↑↑↑
Correspondance and stamp ensures the postcard is genuine, since stamps are harder to counterfeit. Some postcards are valuable only with correspondance and stamp.
Northwest Pacific Region
↑↑↑
Postcards in this region are rare and desirable to collectors.
Risque
↑↑↑
Vintage postcards that have nude or close to nude subjects attract certain niche collectors.
Exact Year
↑↑↑
If the exact year is known when the postcard was made (note, not shipped), it is more desirable. Knowing the exact year also correlates with having an interesting subject.
No separator on back
↑
If the separator is missing from the back of the postcard, it can be dated to when that was not legal yet. Previously, it was illegal to write any correspondance in the same area where the address was written. The solution, after postcards became popular was to add a separator.
Other Antiquated Technologies
↑↑↑
Postcards showing antiquated technologies, things like trolleys, horsedrawn carriages, things that are outlawed today, old uniforms, or older machinery will give the postcard a premium.
Examples
1. Gertie the Dinosaur, Harlan Theater, Harlan, Iowa.
Factors: RPPC, Advertisement, Small Town, Correspondance & Stamp. Valued at $2550.00.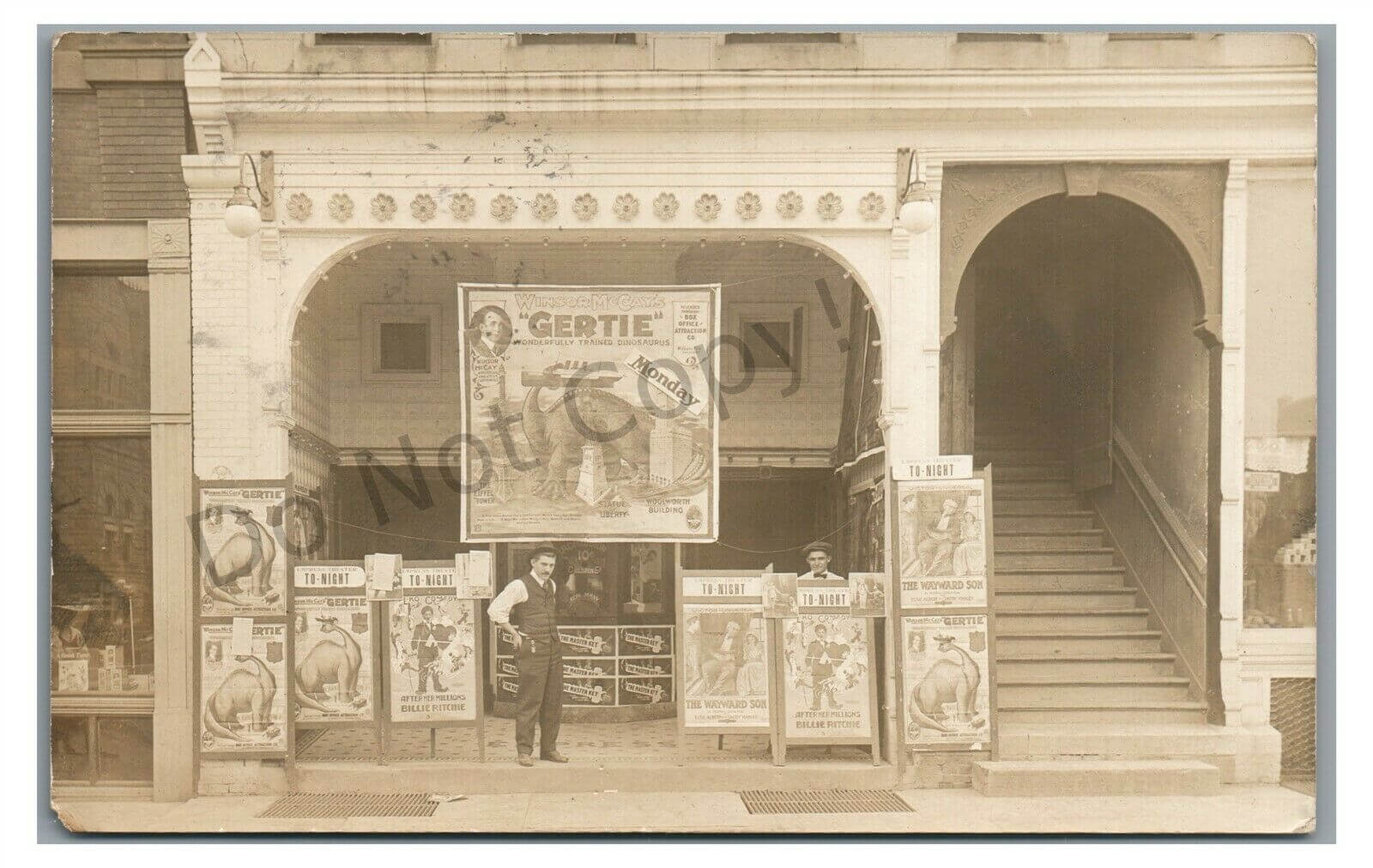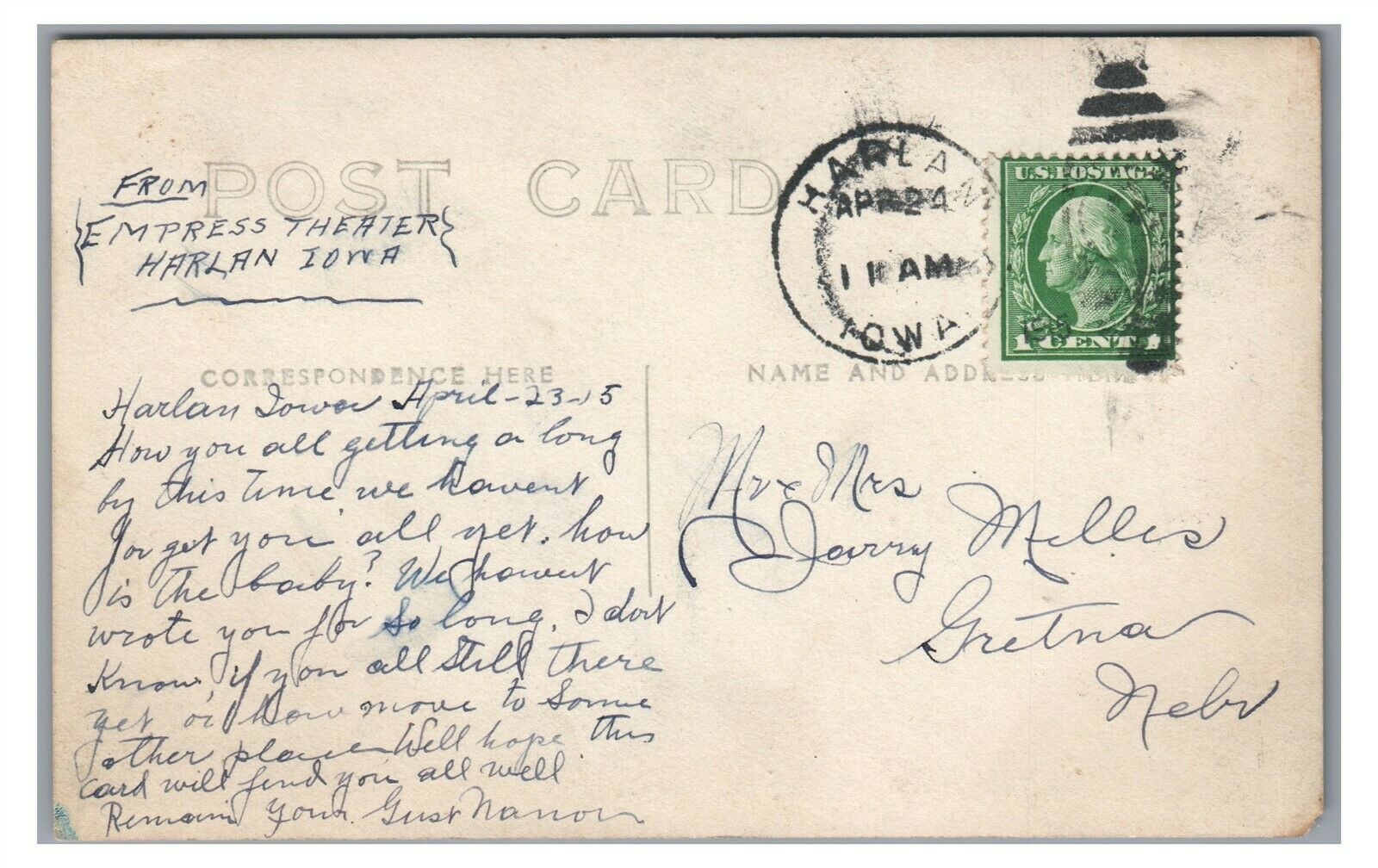 2. Babe Ruth, NY Yankees.
Factors: RPPC, Athletic Figures, Sports Scene. Valued at $1400.00.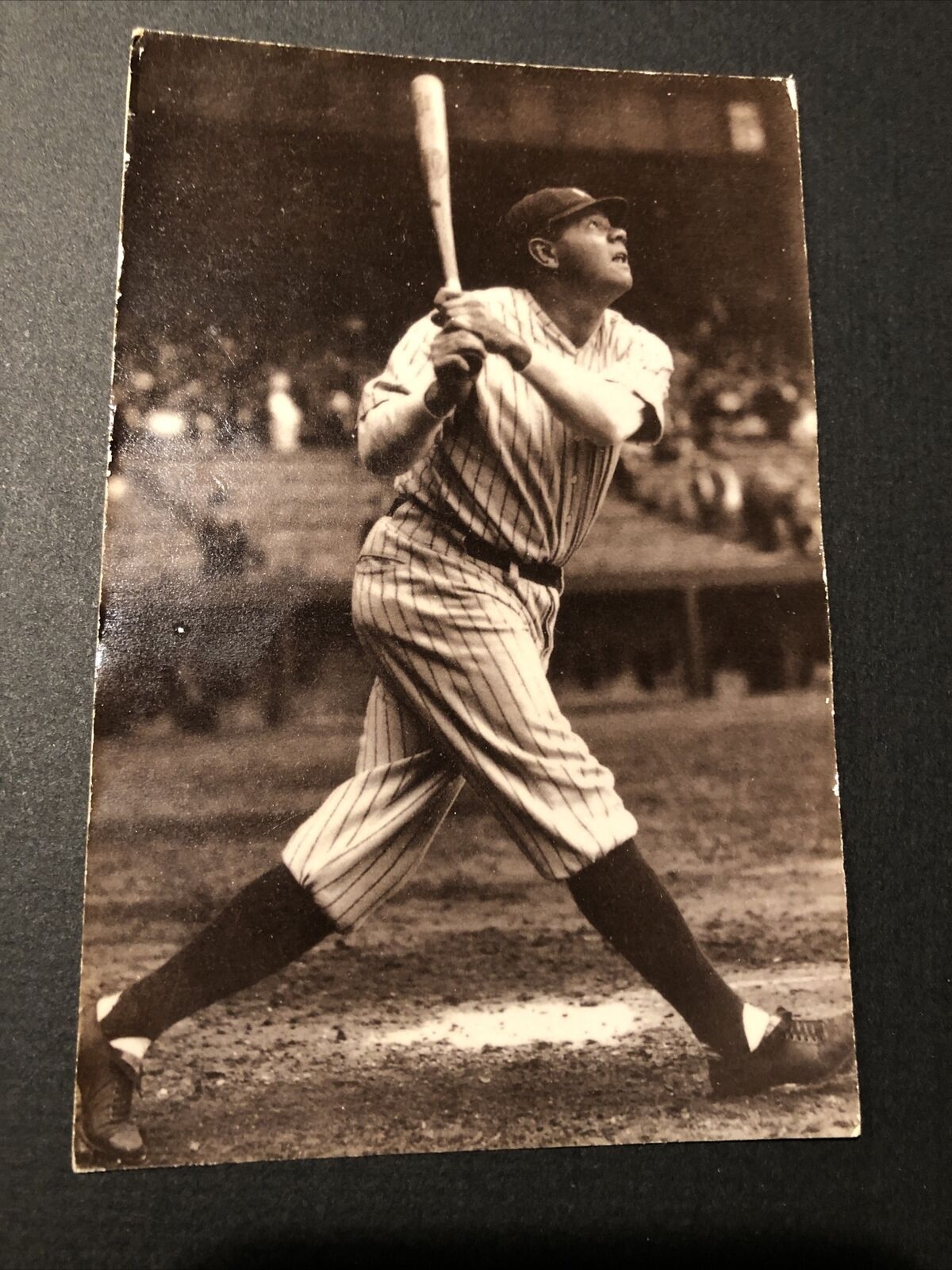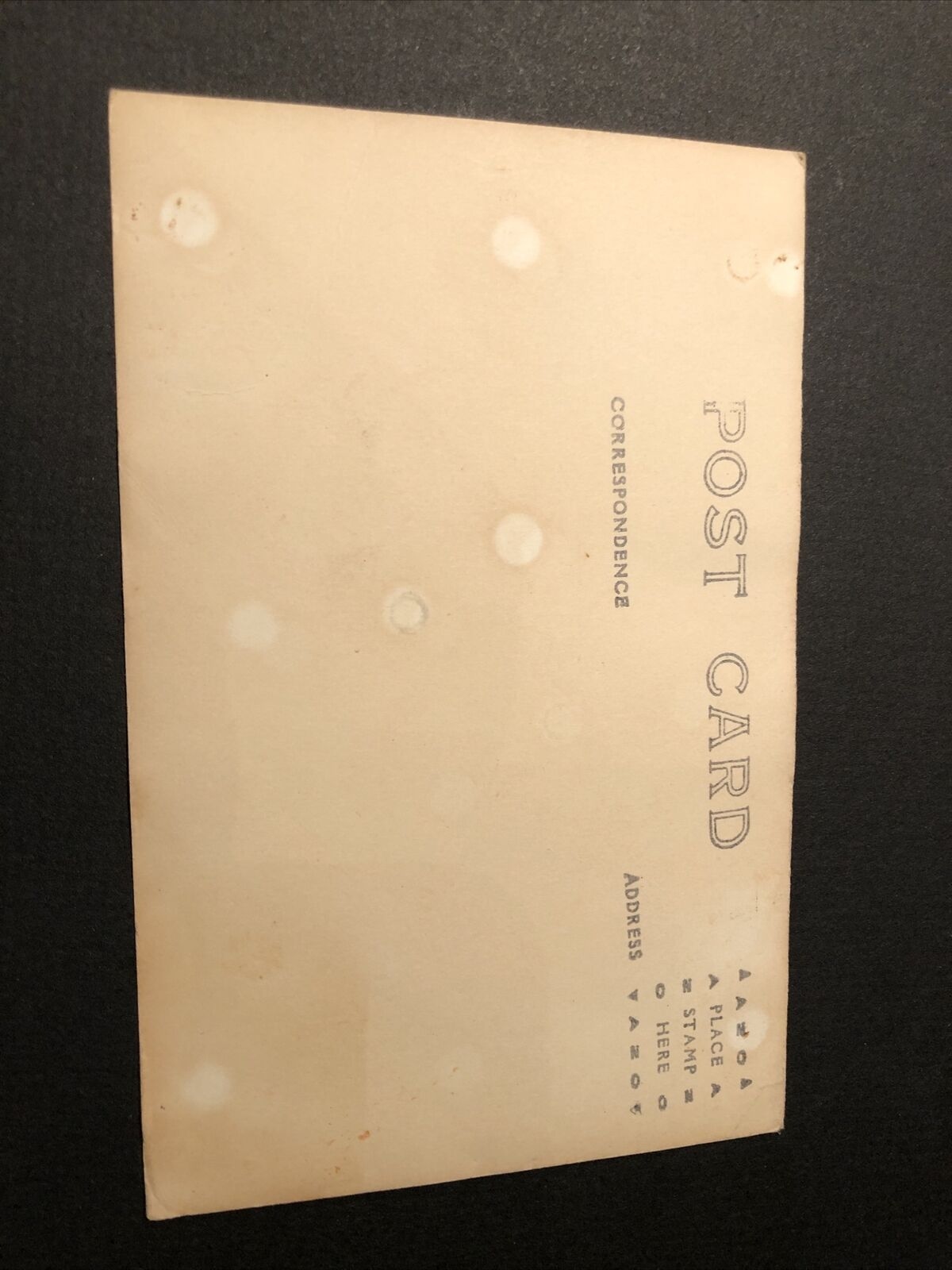 3. Millburn, NJ, Fire Department.
Factors: RPPC, Small Town, Antiquated Technologies. Valued at $1250.00.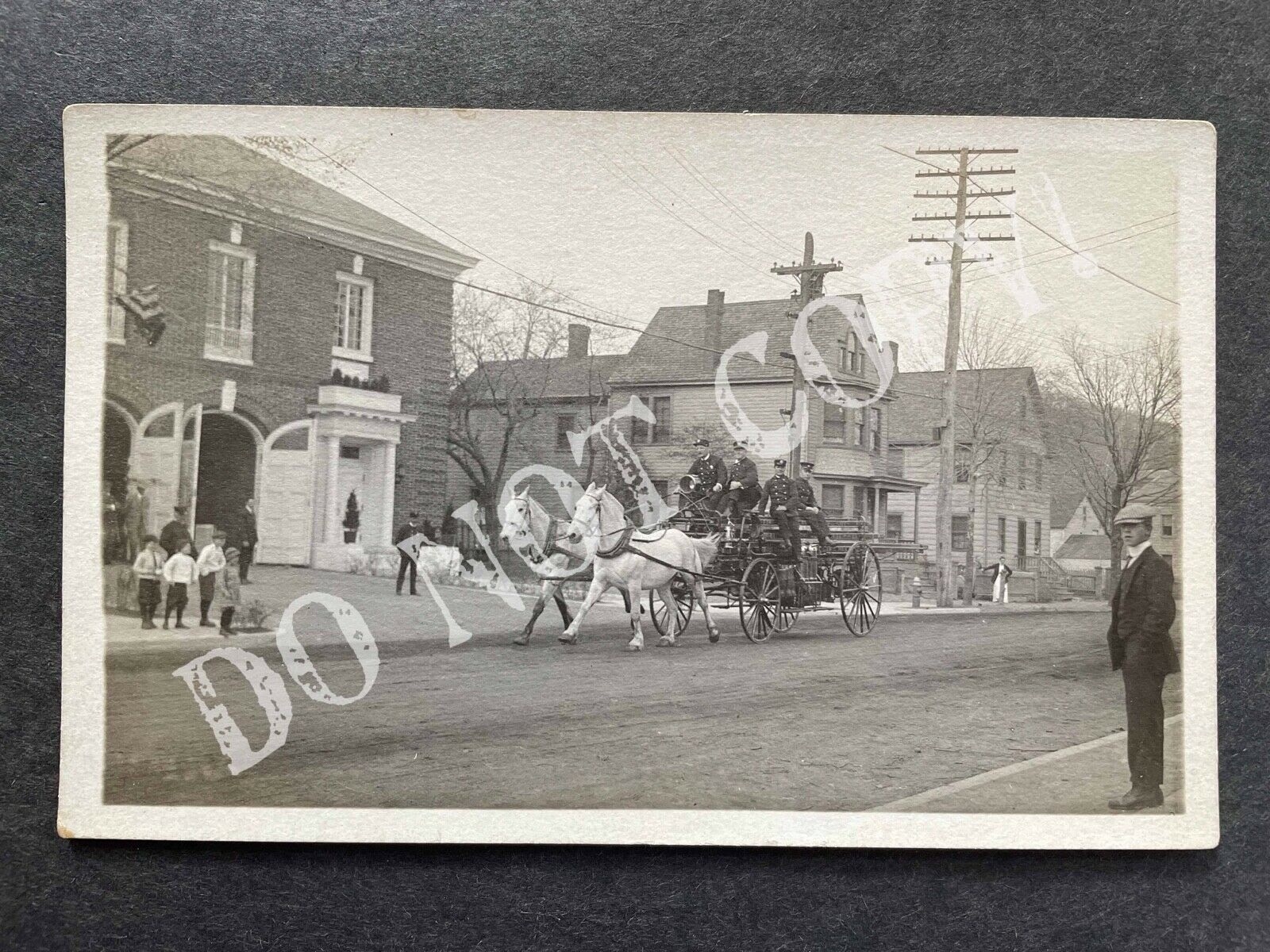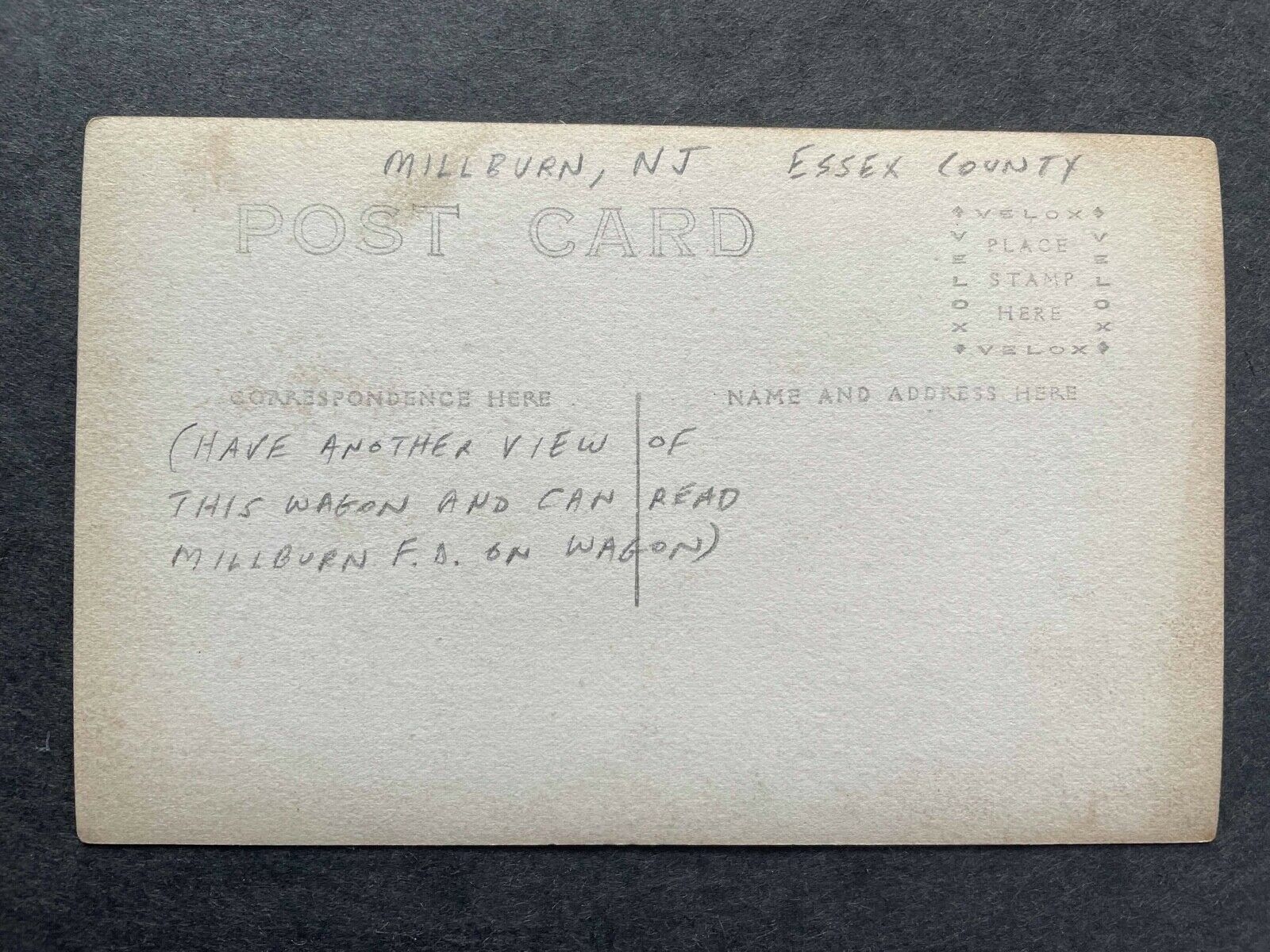 4. Ghost Town Railroad Tracks, Taylor, Washington.
Factors: RPPC, Small Town, Railroad scene with visible rails. Valued at 1225.00.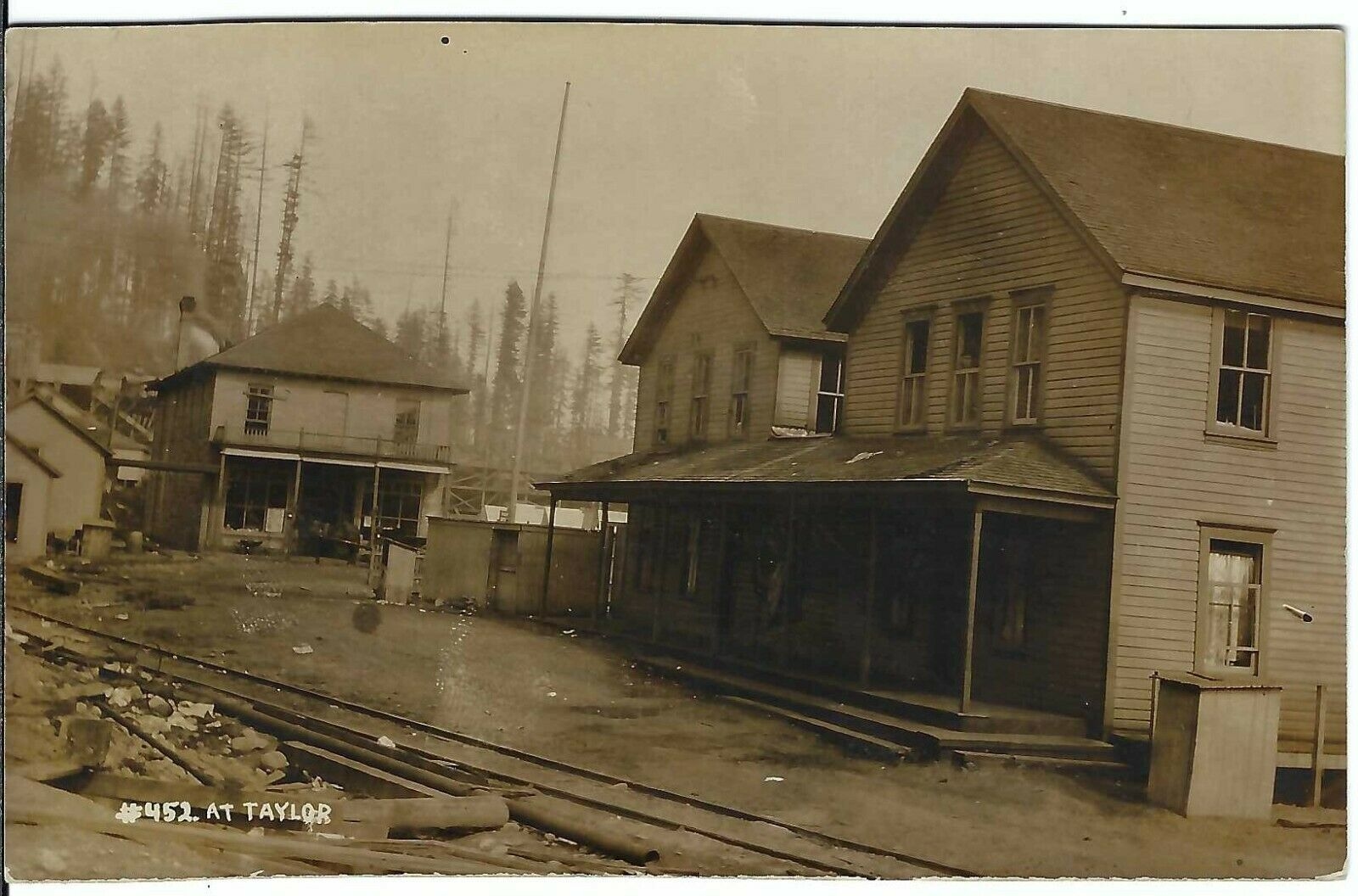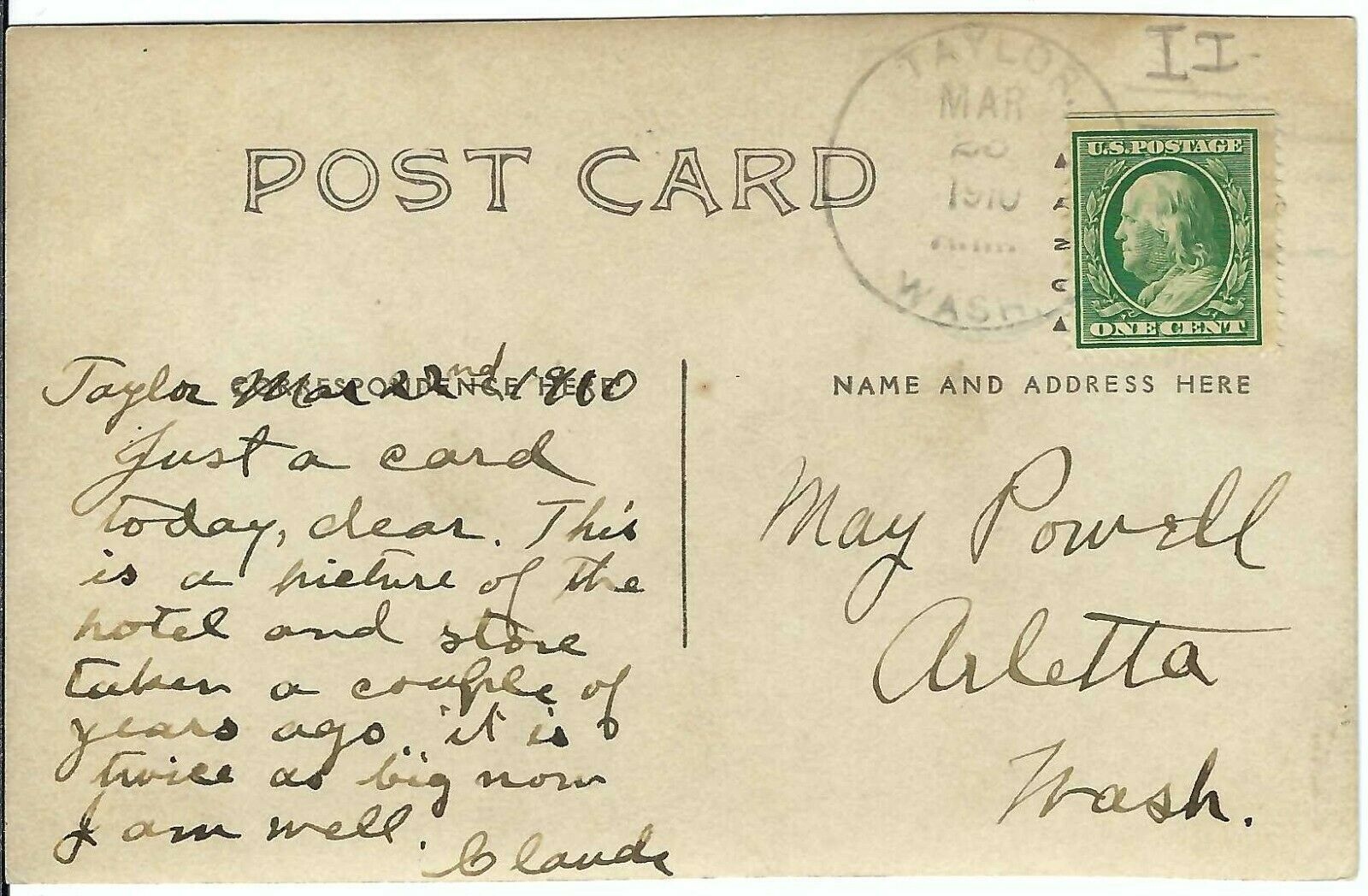 5. 1914 Spokane Indians, Baseball Team, Spokane, Washington.
Factors: RPPC, Small Town, Athletic scene, Exact Year. Valued at 1000.00.