"$100 from scratch" is a new series idea that I had. Part of it is just for my own learning of trying to find strange and unorthodox ways to make money. I think going on with this experiment will possibly lead on to discoveries on how the economy works, and possibly find lucrative pockets of the market which I will of course share with my readers here. I already maintain a six-figure job, so this isn't something I'm doing for money, although the extra pocket change is nice.
As always, I'm always looking to learn about subjects I'm interested about, especially this one. Please message me on Discord (linked in the bottom footer) if you have insight into this subject.
I discovered by chance that vintage postcards has some value on Ebay. I was fascinated by this and wanted to think about why that might be.
Here is my brainstorm on why they might be valuable:
May picture old monuments that may not exist anymore.
Nostalgic feeling of old stock and printing methods, which have a different coloring and style.
Collectors of a certain city's momentos, especially from a certain time period.
Iconic
Because of one-time transaction and shipping fees, I may need to sell them in lots of related postcards. I may also sell them as a random lot, for less money.
Where can I source vintage postcards?:
Estate sales
Flea markets
Antique fairs
Postcard fairs
Ebay lots - picking, then reselling
What sort of factors make a vintage postcard valuable?:
See my article here: Valuing Vintage Postcards
Age of the postcard
Content

"Real photo postcards": printed on photo paper; actual postcard (RPPC)

Ink will "shimmer" in angled lighting, see notes below

Artwork on paper stock

Look for an artist signature

Some artists are highly collectible or sought

Embossed; look for texture if it's a stamped image

If correspondance section is divided or not - can be dated if US to 1907.
White border in front. Done to conserve ink in early days.
Subject

Photo of landscape, street, building, or monument

Smaller town will fetch a premium
Name of place printed, e.g. a name of a city

Holiday themed

Halloween is popular
Leap year postcard

Subject is no longer there
Displays outdated cultures in America
Roadside pictures
Countries

Condition
If it was mailed

If it has a distinctive stamp or postage marking
Has correspondance/writing that is interesting
Address is missing; only name and town; no zipcode

Corespondance

Written by well-known figure
Subject about important or notable event in history

Stock

Stamped stock
Photopaper
Embossed

Stamp

Old stamp
Stamp from another country
Cancellation marking
Notes
How to tell if it's an RPPC (Real Photo Postcard)?
If seen under a loop or magnifier, there is no dot pattern. Ink will be reflective under light. Will be black-and-white with a sepia tone.
When was the "Golden Age of Postcards"?
Ideal purchase price for postcards that are unknown?
Why are Chinese postcards so valued? Does it have to do with postage and not the actual postcard?
Log
Dec 18 2021: Found box of postcards at an estate sale. Purchased for $20. Contains about 100-150 post cards. Found 6 RPPC inside, but of typical subjects.
Dec 20 2021: Found some vintage China postcards from Peking. Some of these are valued highly.
Dec 26 2021: Sold first postcard, Peking Gate of Elevation, for $219.90. Goal complete with just one transaction! I am going to create another page for a $1000 goal.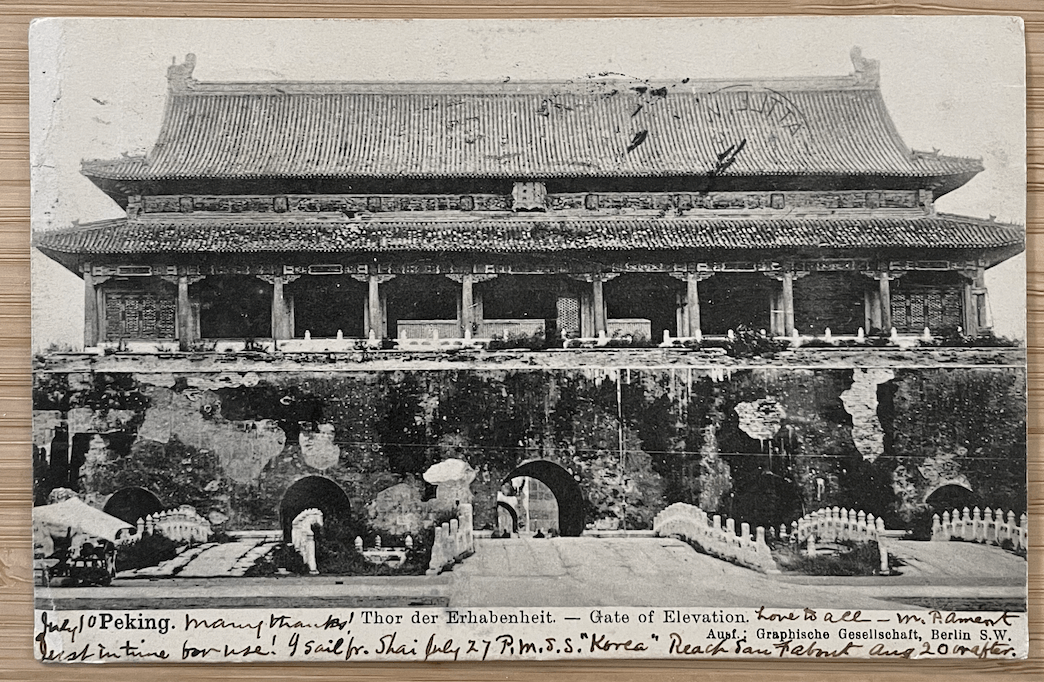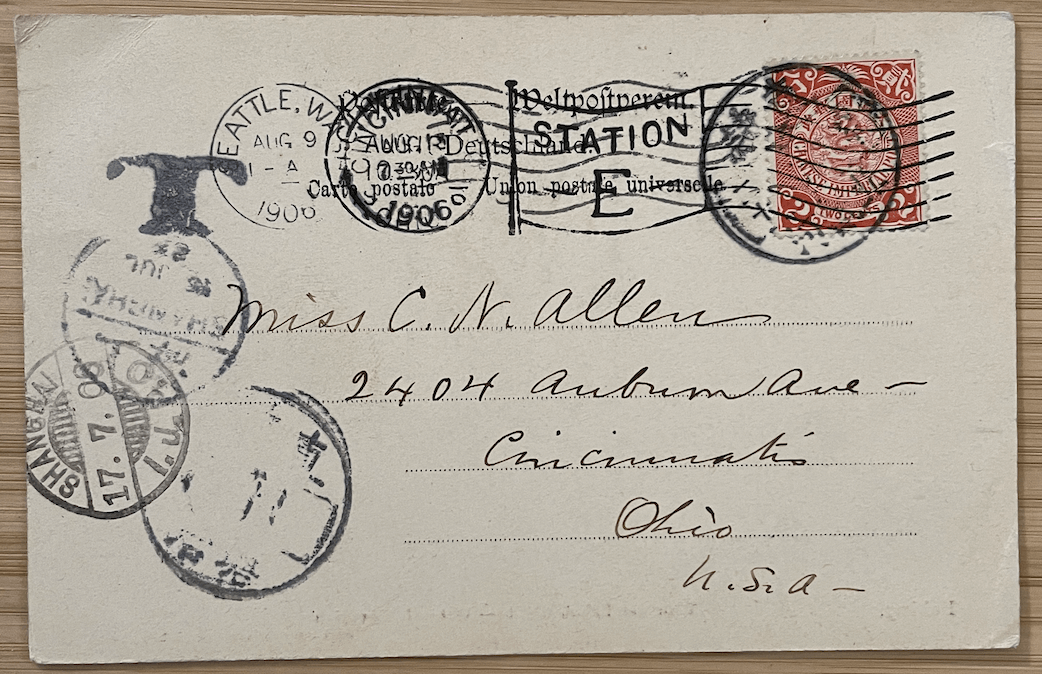 Jan 04 2022: Sold two more postcards for $52 and $200.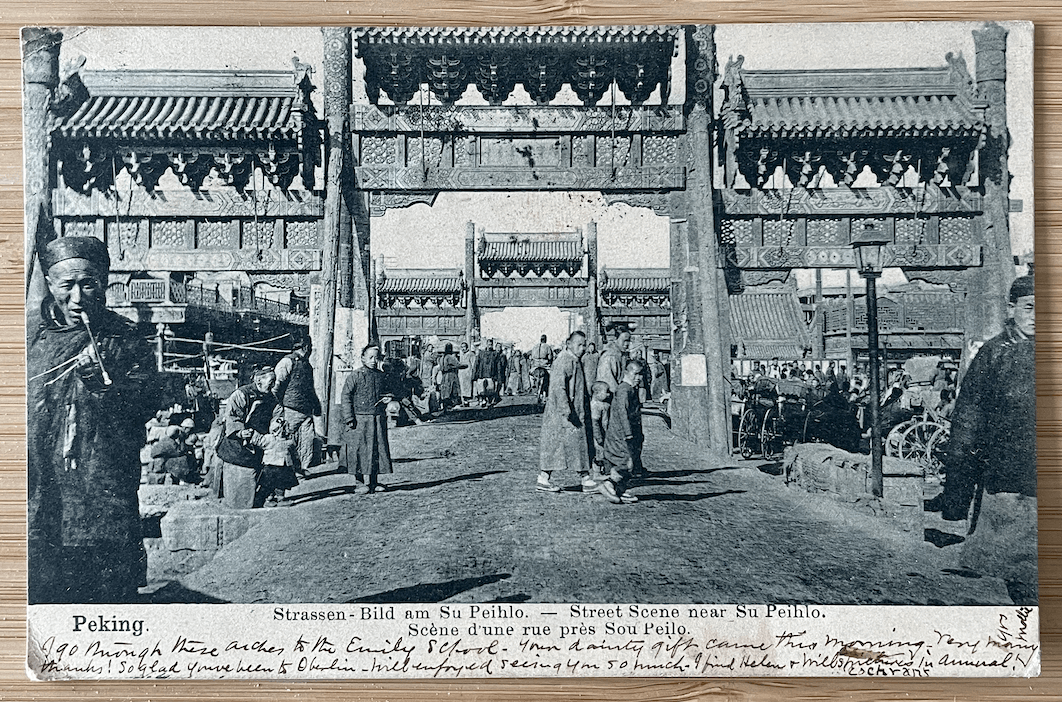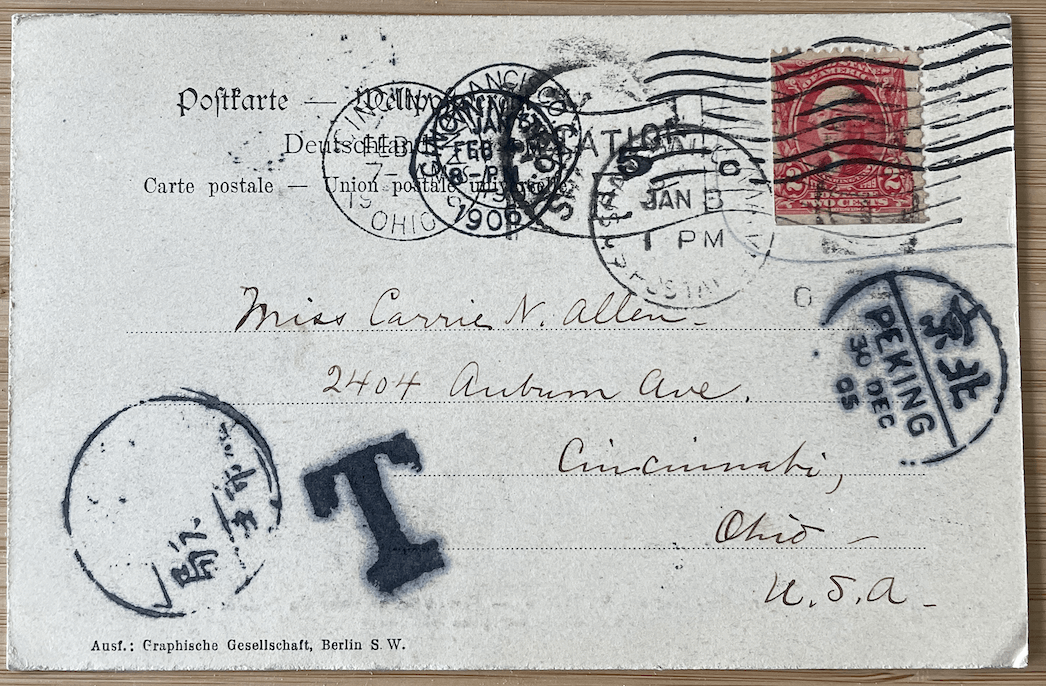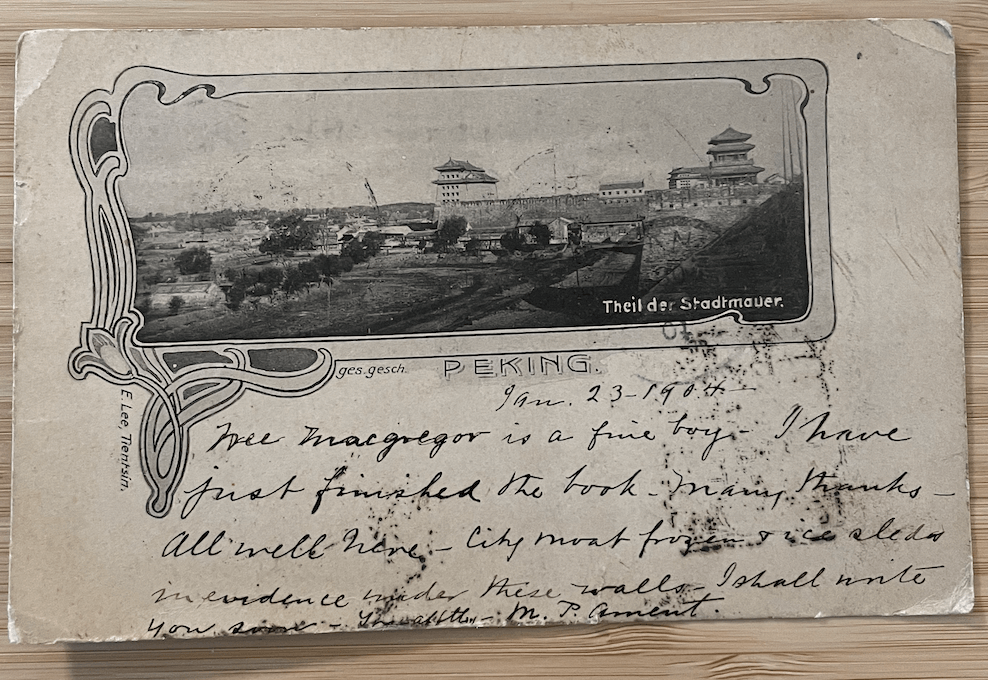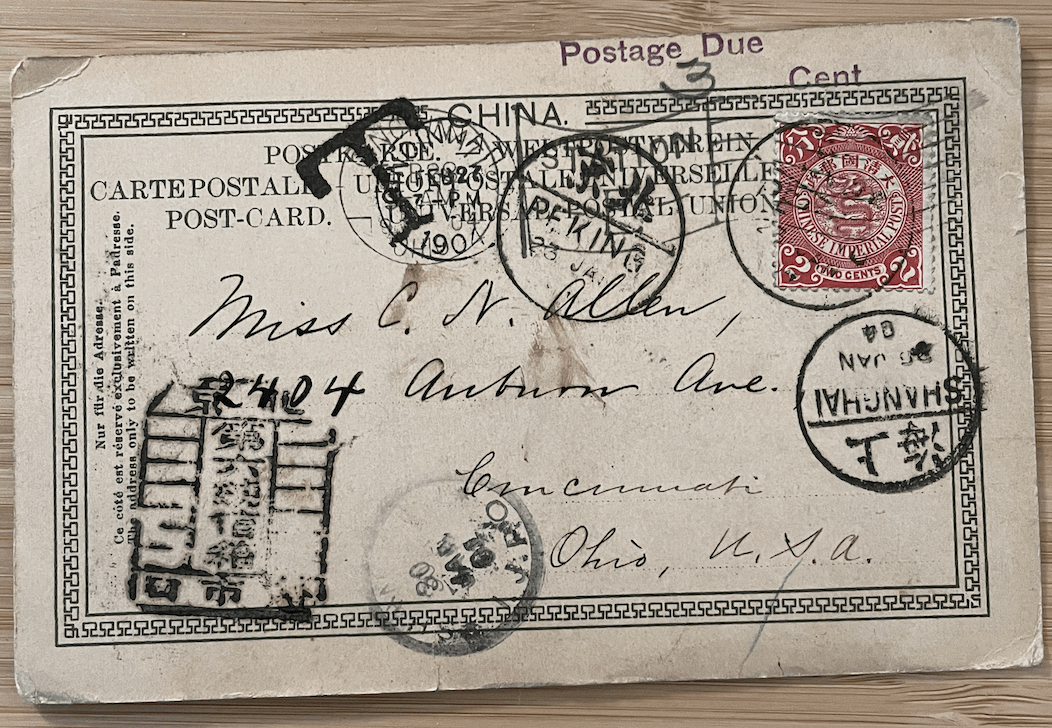 References
Epilogue
May be a good idea to track new postcard listings on Ebay to track when a very cheap 'BIN' postcard comes up. These are very hard to price.
Might be worth putting out Craigslist ads for postcard collections.